15 Mar

Why Christians SHOULD (and SHOULDN'T) share their faith

Updated: Jan 31, 2019

By Josie Child, PAX Producer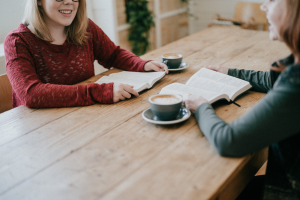 It is our motivations, not our actions, that matter most to God. 'Man looks on the outward appearance, but the Lord looks on the heart' (1 Samuel 16:7). So when we share our faith with others, as Jesus commanded us to do, we need to be doing it for the right reason.
What inspires us to share the good news?
At the centre of this question lie two opposing motivations: fear, or love.
Which one drives you?
Fear
So often, when we speak about our faith with others, we are motivated by fear. This can be the fear of punishment – if I don't speak to them about Jesus, they'll go to hell and it will be my fault! – or the fear of failure – if I'm not honest about my faith, God will be angry with me and will love me less.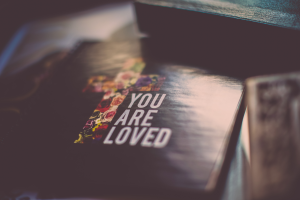 It's really important that we reject this attitude of fear for what it is: a lie! There is not one person on this earth who is saved by anything other than God's powerful grace and love: 'all have sinned and fall short of the glory of God, and all are justified freely by his grace through the redemption that came by Christ Jesus' (Romans 3:23-24).
There is nothing I can do to make God love me more, and there is nothing I can do to make him love me less either. But I can do a lot to reflect this love to others.
So, we do not have the ability to save people, nor are we called to do so – instead, we are called to love them: 'by this everyone will know that you are my disciples, if you have love for one another' (John 13:35).
Love
The good news is just that – good news! Sharing our faith should be rooted in and a product of the generous, overflowing love of God for us. Some verses from the first letter of John sum this up perfectly. 'There is no fear in love, but perfect love casts out fear; for fear has to do with punishment, and whoever fears has not reached perfection in love. We love because he first loved us.' (1 John 4:18-19).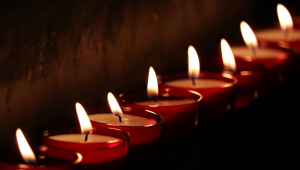 When we know who God truly is and we taste of this perfect, fear-defying love, then we are equipped to share this love with others so that they can know it too, now and always: 'I came that they may have life, and have it abundantly' (John 10:10).
Yes, sharing the good news, the testimony of God's wonderful love for us, is a responsibility – but it is first and foremost a privilege.
I will sing of your steadfast love, O Lord, forever; with my mouth I will proclaim your faithfulness to all generations. (Psalm 89:1)