11 Apr

PAX-News Update

AX has been busy so far in 2018! We've had great responses from our popular 'Nadim in Focus' series, including 'Why Christianity is not a religion' and 'Rethinking radicalism in two minutes'. We've told Barbara Meynert's story of integrity in the world of business, the first of our 'Principles to live by' series, and released the second in our interfaith series, 'Is interfaith the answer to extremism?'. Nadim was interviewed live on Facebook about global Christian persecution by our friends from Words Heal the World, an anti-extremism platform. We celebrated Easter with our video message 'Why Christians should rethink the resurrection' – if you missed it, you can watch it

here

.

We've also been writing blogs! You can read them all here – please leave a comment and tell us what you think! We have lots of exciting videos coming out soon, including an interview with a Canadian broadcasting director, a series about three commonly misinterpreted stories from the Gospels, and a two-part interview with a Hollywood cameraman. You can find all of our videos on our YouTube and Facebook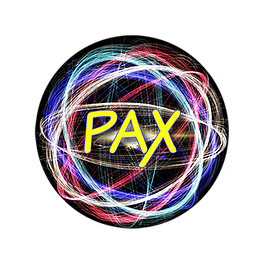 pages, and on our website.
Have you been enjoying our videos? If so, please support us by subscribing to our YouTube channel here, and give us your feedback about the program