01 May

Our New Patron!

We are delighted to announce that The Lord Gordon of Strathblane CBE has accepted our invitation to join our College of Patrons.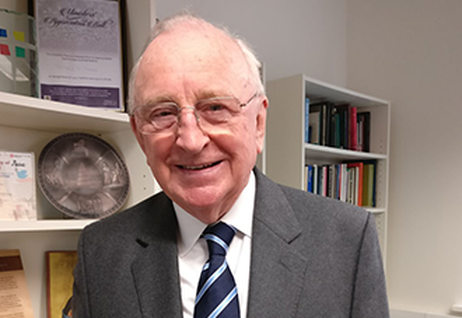 Lord Gordon worked as a political editor for Scottish Television (now STV) from 1965 to 1973 and as managing director of Radio Clyde from 1973 to 1996. He was also the chief executive, then the Chair of Scottish Radio Holdings. He was vice-chair of Melody Radio from 1991 to 1997, director of Clydeport Holdings from 1992 to 1998 and chair of the Scottish Tourist Board from 1998 to 2001. He is also a Fellow of The Radio Academy.
In his political career, Lord Gordon has held numerous prestigious roles, including membership of the Scottish Development Agency between 1981 and 1990.
In 1984, he was awarded a Commander of the Order of the British Empire (CBE) and received a Sony Award for his outstanding services to the radio.  On 4 October 1997, he has created a life peer with the title Baron Gordon of Strathblane. He has received a number of awards and honorary doctorates in recognition of his exemplary contributions to public life.