28 Jun

'Refugee' or 'displaced'? Helping the invisible victims of the Syrian war

Updated: Aug 2, 2019

By Benjamin Campbell

Edited by Josie Child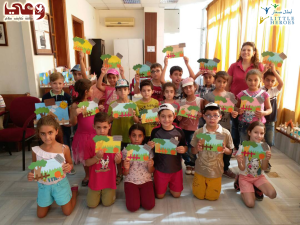 Since the Syrian Civil war began in Spring 2011, over 4 million citizens have left the country to seek refuge. Vital work is being done by charities and other external organisations in the refugee camps throughout the Near East, and the camps have received a great deal of attention in the media. The Awareness Foundation, however, seeks to help those who are 'internally displaced' within Syria, of whom there are 7.6 million. This is a group which is often overlooked or invisible, even though they have fled from the same terrors as refugees whose journey took them across state borders.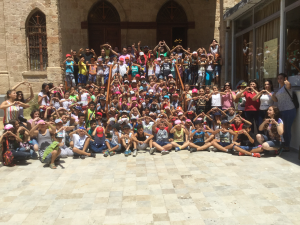 In response to this need, the Awareness Foundation runs a summer school programme inside Syria for displaced children between the ages of 6 and 12. These children have been forced from their homes and the lives they once knew. Beneficiaries come from all over the country, including the war-ravaged cities of Damascus, Aleppo, Homs and Idlib. Within the mass suffering, it is usually the individual stories that hit home the hardest. Take one girl who, during meal time, insisted that she take her meal home to split ten ways with her family. Or another girl who had never seen coloured paper or crayons before. For many of these children, their whole lives up to this point have been blighted by the war.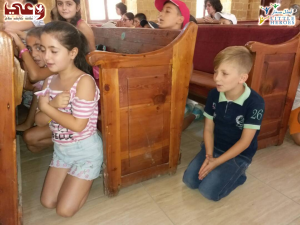 It is into this dark reality that the Awareness Foundation seeks to bring love, light and compassion. Through counselling and spiritual nourishment delivered in fun and inspiring activities such as play, theatre, music, painting and singing, the children are allowed to be children once again. They make friends with other displaced children as well as those from the surrounding community, helping them to put down roots.
Most importantly, perhaps, these children learn to expect more for themselves and their futures than the suffering they have known.
Would you like to know more about the Awareness Foundation Little Heroes programme? Please visit www.awareness-foundation.com or watch the video below:
Introducing the Awareness Foundation

Over the last 14 years, it has been our mission to build peace, deepen faith, and demonstrate the generous love of God. Find out more about the mission and work of the Awareness Foundation here.

Posted by Awareness Foundation on Thursday, November 30, 2017