20 Jul

Little Heroes: Lisa's story

Updated: Aug 2, 2019

By Benjamin Campbell

Edited by Josie Child

A maze. Two teams in competition to reach the other side first. Children laughing and shouting, running and tripping, breathless. Happy, innocent and fearless.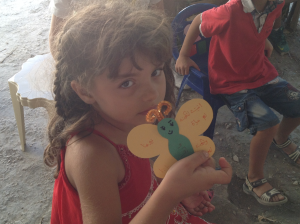 Apart from Lisa.
She froze on the spot, eyes wide, unable to continue. Something within this seemingly trivial game had touched deep upon Lisa's psyche. Lisa explained that the avoiding of targets to reach a certain destination was a bit too close to reality, that the very basis of the game reminded her of fleeing ISIS with her family and of having to find a safe path through a deadly minefield. These awful memories came flooding back, triggered by an event where enjoyment and happiness were the order of the day.
Through counselling and spiritual support, we were able to help Lisa. She was able to process what had happened to her and can now participate fully with the other children in all activities. However, Lisa is just one of many children who have been affected by the conflicts sweeping the Middle East. A truly desperate situation has seen 7.6 million people internally displaced, forced from their homes under threat of violence, sectarianism and tyranny.
Lisa was participating in the Awareness Foundation's Little Heroes programme, specifically designed with Syria's displaced children in mind. Through games, sports, theatre, singing, teaching, and play, the Awareness Foundation has sought to provide relief from the suffering and give the children the opportunity to smile and hope again.
Lisa's story shows how necessary this work is. The scars of the past cannot so easily be put to one side. Investing in these children and giving them positive experiences amidst this terrible war is a vital part of building a brighter future for Syria.
Lisa's name has been changed to preserve her anonymity.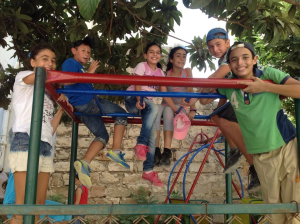 Would you like to know more about Lisa and our other Little Heroes?
Please visit www.awareness-foundation.com and watch out for our upcoming video!