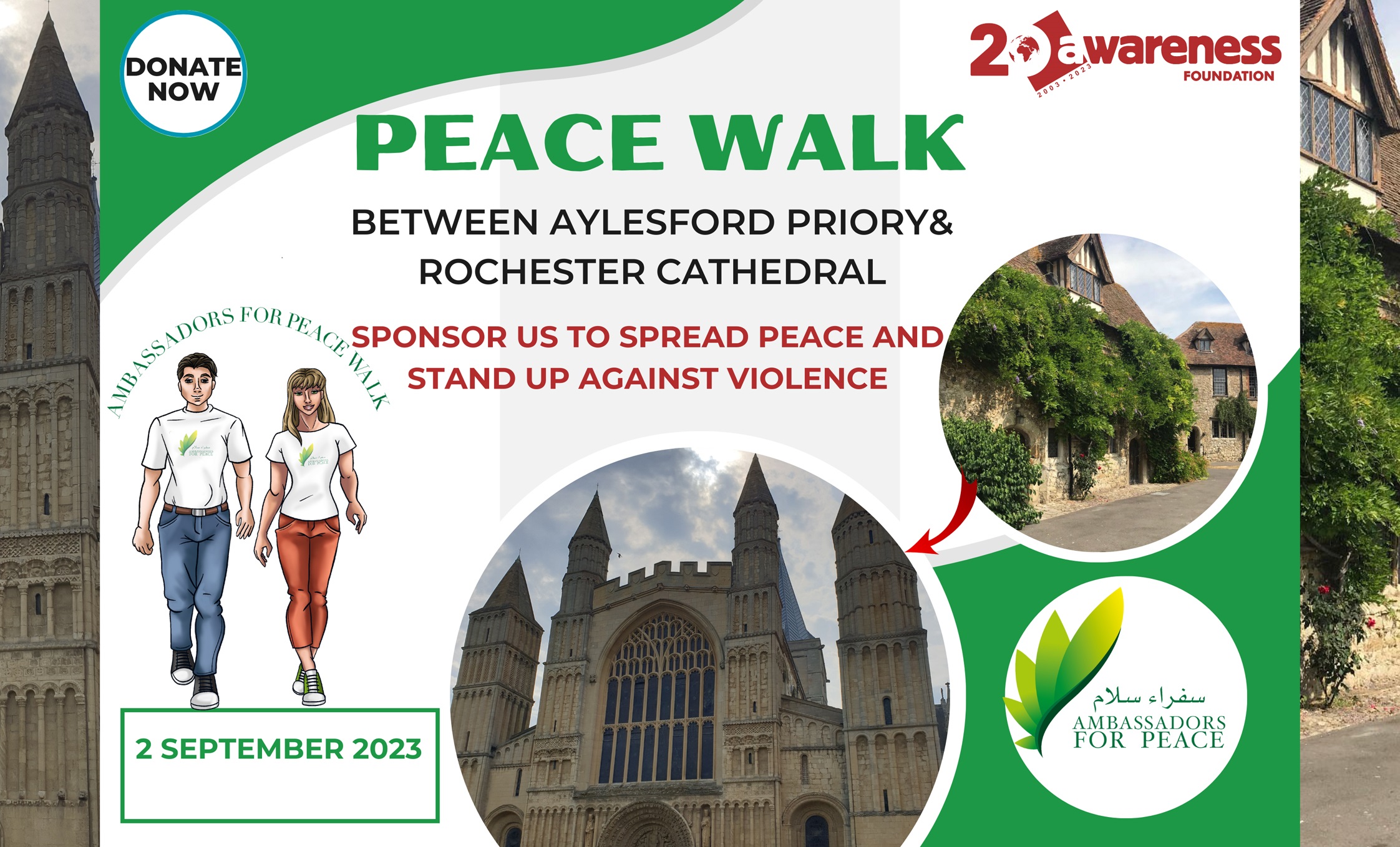 05 Sep

Awareness Foundation Peace Walk

We cannot believe that almost a year passed since our last walk in London between Westminster Abbey and St Paul's Cathedral. What great memories we all have about that wonderful day.

This year our walk will be on Saturday 2 September 2023 between Aylesford Priory and Rochester Cathedral. We are incredibly grateful for both places for their warm welcome they have already showed us as we were planning the Walk.

You can donate through our website: https://www.awareness-foundation.com/donate

Or through JustGiving Awareness Foundation page: https://www.justgiving.com/page/awareness-foundation-peacewalk23?utm_term=RMReyjZDW

Your details are safe with JustGiving – they'll never sell them on or send unwanted emails.

Please let us do our best to raise as much fund as we can to support our suffering young people in Syria. This year the money will enable us to go back in October to continue our Ambassadors for Peace programme where most need it.